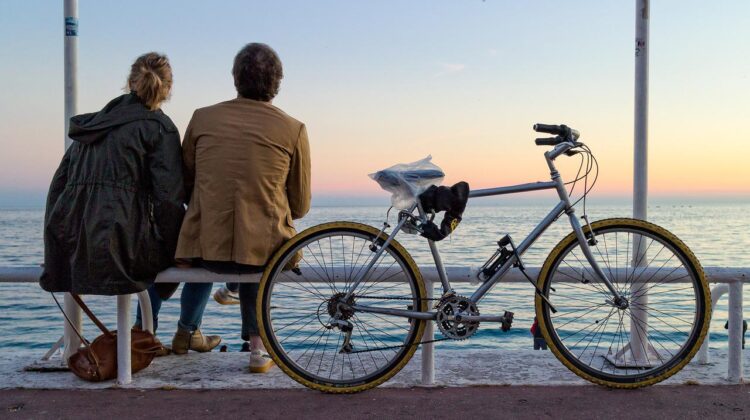 Long distance relationship often turned into breakups after short time, the foundation of any relationship is trust, communication, togetherness, time spending and dependencies on each other, and all of these elements are missing or not enough in long distance relationship which causes change in feeling and ultimately the relationship ends.
As time passes the partners start ignoring each other and their care for each other decreases over the time. An I don't care attitude develops. Also in old relationships partners takes each other for granted which weaken the bonding.
Things which Causes Problem in Long Distance Relationship
Lack of Communication
Good and regular communication is oxygen of long distance relationship, if communication is good then relationship will work. In such relationship you need to talk too much with your partner so that he or she can understand your smallest things too. However communication must be from both sides, it is not one sided thing to do. Wish your partner everyday and on every occasion, share your all the feelings, discuss your Workfront, discuss your health issues, help each other to come out of any adverse situations.
Ignorance of Little Things
People who are in long distance relationship often ignores small things and underrate their value, wishing good morning messages to good night quotes can deeper the love between couples. There are several little things that should not be ignored in terms of strengthening the long term relationship.
Dependencies for Happiness on Each Other
Many couples seeks their happiness from partners, but in long distance relationship your partner may be busy when you need and this can be disheartening at that time and can upset one partner. In such relationship both partners should find ways to be happy on their own, they have time and liberty to pursue their hobby and activities they wish.
Leaving Issues Unresolved
Most of the time couple thinks that discussing issues will make their partner unhappy or sometime they think that they have not enough time to discuss issues and they start ignoring these issues to discuss. After sometime lot's of issues rose up together and it is hard to handle and resulting in breaking the relationship.
No Time for Intimacy
Intimacy and coziness is very important part of any love relationship. The opportunities of intimacy in long distance relationship are very limited and only few times in a year often not enough to warm the feelings and relationship.
Long Distance Relationship Quotes
Long Distance Good Morning Quotes for Her
"Good Morning Beautiful ! You are the first though of my every morning."
"Good morning to my beautiful sunshine!"
"Good morning Beautiful ! I was thinking about you like always and hoping that you had a wonderful night."
"Good Morning My Beauty ! Me and my cup of morning coffee miss you every day."
"Good Morning My Love !" Let's have a coffee together."
Long Distance Good Morning Quotes for Him
"Good Morning my love, have a great day ahead !"
"Good Morning my Man ! distance between our bodies are too much but our soul are too close."
"I wish I could say you Good Morning with kisses and hugs."
"Good morning baby! With you so far away, I feel like half of me is missing."
Long Distance Good Night Quotes for Her
Long Distance Good Night Quotes for Him
Long Distance I Love You Quotes
Long Distance I Miss You Quotes