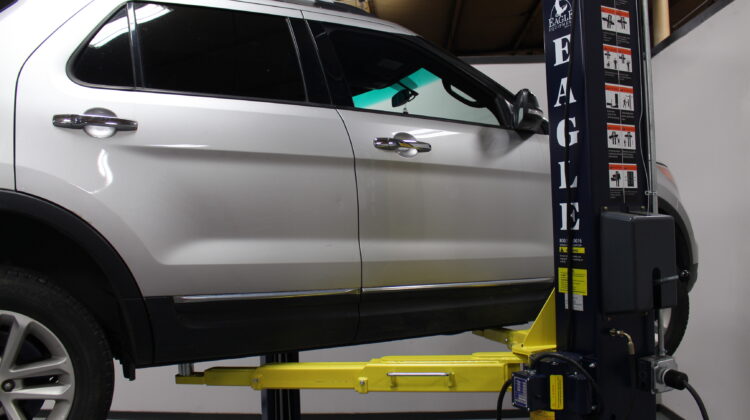 Automotive lifts and equipment are essential tools for auto repair shops and garages, providing a safe and efficient way to elevate vehicles and access the undercarriage for inspection, maintenance, and repair. However, like any equipment, lifts require regular maintenance and occasional repairs to ensure their safety and longevity. In this article, we'll cover some important maintenance and repair tips for automotive lifts and equipment.
Visit: Edwards and Sons Automotive Equipment
Regular Maintenance
Check the hydraulic fluid levels: Hydraulic fluid is crucial to the proper functioning of hydraulic lifts. You should check the hydraulic fluid levels regularly and add more as needed. Be sure to use the recommended type of fluid for your lift.
Inspect lift components for wear and tear: Check the lift components regularly for any signs of wear and tear, such as cracks or corrosion. Replace any damaged parts immediately to avoid safety risks.
Keep lift components lubricated: Lubrication is essential to keep the lift components operating smoothly. Make sure to lubricate all moving parts regularly with the recommended lubricant.
Keep lift area clean: The area around the lift should be kept clean and free of debris. This helps prevent damage to the lift components and ensures safe operation.
Follow manufacturer's maintenance schedule: Each manufacturer has its own maintenance schedule for their lifts. Follow the schedule recommended by the manufacturer to ensure that the lift stays in good condition and operates safely.
Common Repairs
Replacing lift cables: Lift cables can wear out over time and need to be replaced periodically. Signs of wear include frayed cables or cables that are beginning to unravel. It's essential to replace damaged lift cables as soon as possible to avoid safety risks.
Repairing hydraulic leaks: Hydraulic leaks are a common issue with hydraulic lifts. If you notice any signs of a hydraulic leak, such as a puddle of fluid under the lift or a drop in lift performance, you should have it repaired as soon as possible. A qualified technician should repair hydraulic leaks to ensure that the repair is done safely and correctly.
Replacing lift pads: Lift pads are the components that come into contact with the vehicle's undercarriage. Over time, they can wear out and need to be replaced. Damaged or worn-out lift pads can cause scratches or dents on the undercarriage, so it's important to replace them promptly.
Fixing electrical issues: Many lifts are equipped with electrical components that can malfunction over time. Common electrical issues include blown fuses, faulty switches, or broken wires. These issues should be addressed immediately to avoid safety risks.
Safety Precautions
Follow manufacturer's instructions: Always follow the manufacturer's instructions when using automotive lifts and equipment. This includes instructions for installation, operation, and maintenance.
Use appropriate safety gear: Always wear appropriate safety gear when working with automotive lifts and equipment, including safety glasses, gloves, and steel-toed boots.
Do not exceed weight limits: Exceeding weight limits can cause the lift to malfunction and pose a safety risk. Always make sure that the weight of the vehicle you are lifting is within the lift's weight limit.
Keep lift area clear: Make sure the lift area is clear of people and debris before operating the lift. This helps prevent accidents and injuries.
Do not use damaged equipment: Never use damaged equipment, including lifts and accessories. Damaged equipment can pose a safety risk and cause accidents.