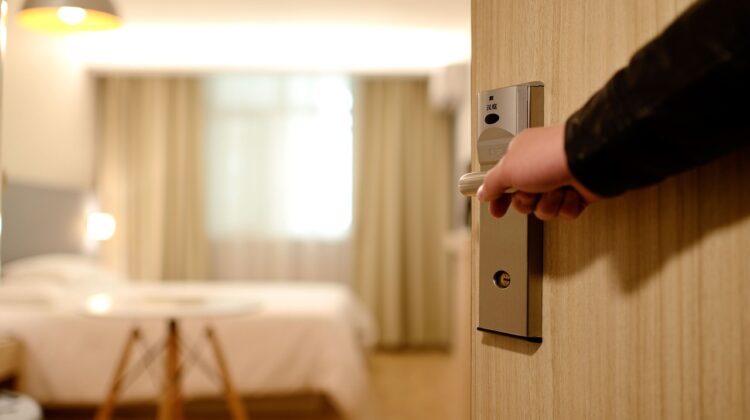 When naming a hotel, it's important to consider a few things to ensure that the name is catchy, memorable, and represents the hotel's brand image. The name should reflect the hotel's brand identity, location, theme, or style. For example, a luxury hotel could have a name that reflects sophistication, elegance, or exclusivity. Here are some common practices for naming a hotel:
Hotel Name On Owner and Family Names
BAUR AU LAC
in Zurich, Switzerland, is named after its first owner, a certain Mr Baur, and describes that it is situated right at the shores of Lake Zurich (au Lac).
SAVOY
The London hotel is named after Peter of Savoy, owner of the former palace which stood where the Savoy Hotel London stands today.
Hotel Name On City, Country or Region
One of the most common historic hotel names, referring in general to a location with an extraordinary good view (also italian "Bella Vista", spanish "Buena Vista", german "Zur Schönen Aussicht").
SPEKE HOTEL
It is named after the famous British explorer, John Hannington Speke, who 'discovered the source of River Nile.
Hotel Names On Geographic Condition
As the name implies, the first Oriental Hotels stood in the Far East, in the "Orient".
Other hotel names based on geography of land.
Mountain Inn
Hillways
Beach Fun
Sea Lagoon
Snow View
Golden Sand
Courtyard
Unique and Misspelled Hotel Names
Moxy
Blu
Tune
Vib
Venu
Baillieu
Vue Grande
Queenscliff Hotel
The Biltmore
The George
Grandview
Auburn
Roadside
Malibu
Happy Mornings Motel
Hillside Hotel
Small Town B&B
The Local B&B
Quaint
Hotel Grizzly
Twice Happy Resorts
Crossroads
Woods
Cotton House
Pacifica Hotel
Long Stay
Dug
Hotel Barry Love
Black Ice
Free Breath
Briskwalk
Fountain Fun
Vitale
Courtyard Hotel
Majestic Hotel
Wet Monsoon
White Season Resort
Antique Palms Resort
Home Away
Shrine
Heartland Inn
Mastic Marvell
Vertigo
Heritage Inn
Hilton Garden Inn
Hotel Happy springs
Land's End Resort
Hotel Lucia
Hotel Vitale
Manchester Grand Hyatt
Palace Hotel
Pacifica Hotel
Peninsula
Refinery Hotel
River Park Hotel
Signature San Francisco
Stewart Hotel New York
The Blue Vivid
The Goring
The Hot Springs Hotel
The Huntington Hotel
The Palazzo Resort
Pod 51 Hotel
Regency Hotel
Residence Inn
Resting Love Hotel
Royal Palm
The Crown Hotel
The Eden Hotel
The Embassy Hotel
The Fairmont Hotel
The Plaza Suites Hotel
The Sterling HotelBefore finalizing the name, it's a good idea to test it out on a small group of people to get feedback and see how it's perceived.