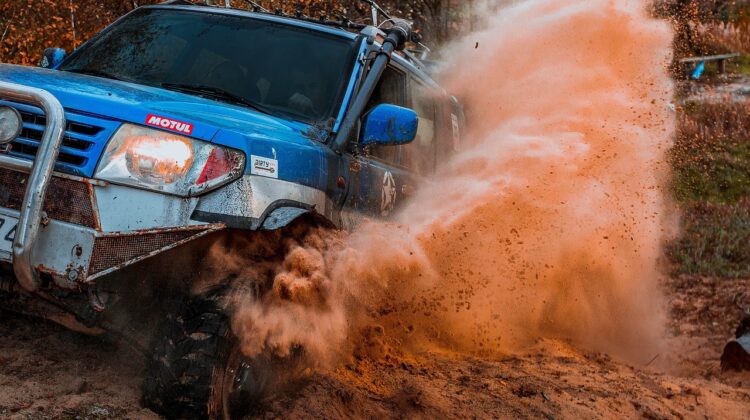 Choosing an off-road car can be a daunting task, as there are several factors to consider. Here are some key things to keep in mind while choosing an off-road car:
Purpose: Determine the purpose of the vehicle. Will you be using it for off-roading adventures, daily driving, or both? This will help you choose the right type of off-road vehicle that meets your needs.
Terrain: Consider the type of terrain you'll be driving on. Is it rocky, muddy, sandy, or steep? Different off-road vehicles are better suited for different terrains.
Ground clearance: Choose a vehicle with good ground clearance, which is the distance between the lowest point of the vehicle and the ground. A higher ground clearance allows the vehicle to navigate rough terrain without getting stuck.
Four-wheel drive: Look for a vehicle with four-wheel drive, which provides better traction and control on uneven and slippery terrain.
Suspension: Choose a vehicle with a suspension system that can handle the demands of off-road driving. A good suspension system can help absorb shocks and improve the vehicle's stability on uneven terrain.
Engine power: Consider the vehicle's engine power, which affects its ability to climb steep hills and navigate challenging terrain.
Size: Choose a vehicle size that is appropriate for your needs. A larger vehicle may offer more space and comfort, but it may also be more challenging to maneuver in tight spaces.
Safety features: Look for safety features such as roll bars, skid plates, and airbags to ensure the safety of you and your passengers while off-roading.
Maintenance and repair costs: Off-road driving can be hard on a vehicle, so it's important to consider the maintenance and repair costs of the vehicle before making a purchase.
Budget: Consider your budget and choose a vehicle that meets your needs without exceeding your budget.
Here are ten of the most popular and highly rated off-road vehicles in no particular order:
Jeep Wrangler
Toyota 4Runner
Ford Bronco
Land Rover Defender
Chevrolet Colorado ZR2
Ram 1500 TRX
Mercedes-Benz G-Class
Nissan Xterra Pro-4X
Subaru Outback Wilderness
GMC Sierra 1500 AT4